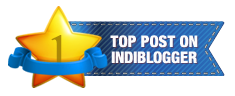 Good girls??? Like really! Who defines them? This is, I know, is one of the most prejudiced topics of all. When I say prejudiced, I mean controversial, never-ending and to what end?
A girl who understands him.
A girl who gives him his space.
A girl who follows all the rules and traditions and keeps him happy.
A girl who dresses decently (read - not what she is comfortable in but what others want her to dress up in).
A girl who respects her parents, elders and behaves properly (the word 'properly' is a long drawn out vague term that is supposed to include anything and everything that the girl is never asked an opinion about).
A girl who quietly agrees to marry the person her parent selects for her (for whatever reason) and keeps the family reputation intact at the cost of losing her (already lost) individuality.
A girl who does not smoke, drink, flirt, date, go out and have fun. All these are things only men are supposedly entitled to do.
A girl who can cook, sew, look after all the in-laws and out-laws.
A girl who will quietly apologize for things she has not done, for her wronged rights and for everything anyone else can put a blame on.
A girl who has no identity, changes her name, kills her career, her talents, her passions because she is supposed to be someone for everyone. A girl who puts all of that in the closet, locks and seals it up because she can't be smarter than you and be more successful or get in a bigger salary because that would really mess up the ego and the family respectability.
This list is not even the beginning of the exhaustive one that it can turn into.
The formula thus could be:
Obedient daughter + Devoted wife + Respectful daughter-in-law + Adjusting pampering sister-in-law + Doting mother + Understanding sister + A disciplined hard-working student + A slogging work-horse + An adjusting girlfriend/fiance + An indulgent Aunt + Quiet niece = Good Girl
I am being cynical. Yes. I know why. I come across such 'good girls' every day who are terribly lost and unhappy and some idiot guy who makes it worse for her. I also come across some who are happy with their lives mind you, but the number of 'good girls' covering the above point are far larger in number. I have missed out very crucial ones I think (the controversial ones)...
A wife who doesn't complain of marital rape. Yes, people. If she doesn't want to have sex and you have gone ahead and had your way any way.
A wife who kills her sexual needs because her husband does not feel like it. Yes, people. She has a libido too.
A wife who changed her name, spiritual preferences, food preferences, clothing, mannerisms, habits, squashed her career, dreams, aspirations, needs...you forget she was someone who was successful, bright, individually self confident way before you came into her life.
A daughter who did not like the subjects she was forced to study but did because you wanted her to become someone you wanted her to become and she did not want to become.
A daughter who gave up on her dreams because that finance was used instead to educate a sibling (probably a male) who doesn't quite make the grade and splurges money any way and doesn't lift a glass of water at home but gets all the attention.
A daughter you forced to apologize for wrongs she did not commit but had to apologize any way.
A daughter who you insisted stayed with people she protested visiting but you pushed her to any way and she got sexually abused and you swept all of it under the carpet when she came to you for help because the family name would be spoiled.
A daughter you forced marry a man she knew was not right for her because she knew how he had tried to molest her before or made passes at other girls she knew, gotten some of them pregnant, was cruel to people. rude and unkind, someone who led a dual life.
Please note, I haven't even touched upon the mother, daughter-in-law, niece, sister etc. areas...won't. It would fill up several books to explain.
That is the 'good girl' apparently.
Let's get real. Why just a 'good girl'? This also defines a 'good boy'. (Boys are sometimes in the same boat. Something is drastically wrong with humanity these days. It is terrifying. It is true. Exceptions are not examples.)
From whose point of view? It is a pointless question and it is a question that has many answers.
A girl who fights to redeem herself from all of the things I have mentioned.
A girl who decides she will do what is right by her.
A girl who defies norms because it stifles her fundamental freedom as a human being.
A girl who stands up for herself and wants to be the one who makes her choices by herself, never mind the process of falling down, standing up, learning to stand up again.
That is the real 'good girl'. This girl is the one who will stand by what is right. This is the girl who is labelled as "The one your parents warned you about." but gets you the best, understands you, gives you the space you need, doesn't not choke you as a human being.
That is the 'Good Bad Girl' who accepts you as the 'Good Bad Boy' and loves you anyway.
She may be crazy. But she is free and she will let you be free.
- Sandy
((Dis) Claimer - I am biased. Yes. I have arrived at it with a journey of a thousand lives lived and shared. I am a Good Bad Girl. That is where I come from.)